Gear News Roundup - August 26 - September 2
Here's a quick summary of the latest gear news from the past week.


DJI Continues its Drone Domination with Two New Models
If you're a drone user or planning to buy a drone, you're options have just expanded yet again. DJI has announced the Mavic Pro Platinum, and the Phantom 4 Pro Obsidian, updating two of their popular camera lines.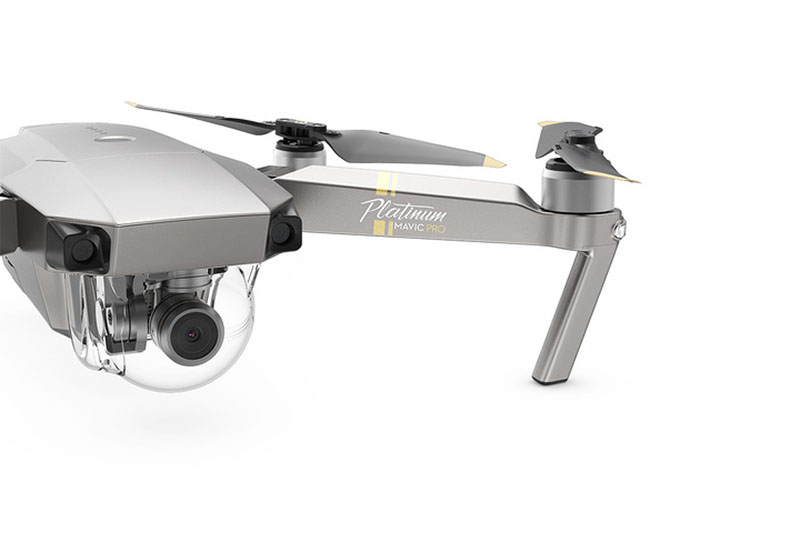 The Mavic Pro Platinum offers longer flight times and quieter operation than the Mavic Pro, while retaining the same small form factor and light weight. It does cost $100 more than the Mavic Pro though, and since there don't seem to be other improvements to it it may not be worth it if you only use the drone occasionally. As far as I know the camera is the same, so quality-wise you'll do well with either - I'd say the main benefit of the new Mavic Pro Platinum is the quieter operation. You can even upgrade the Mavic Pro with new 8331 propellers for $20, which will reduce noise and increase flight times a bit, though DJI says it won't match the Mavic Pro Platinum. The Mavic Pro Platinum already has a
page in the DJI web store
.
The Phantom 4 Pro Obsidian is mostly just an update to the aesthetic, with a black colour scheme instead of the usual white. However, it does seem to have an upgraded gimbal for the camera, so it may be slightly more stable than the normal Phantom 4 Pro. Regardless, it costs the same so there's no harm in choosing it over the standard version unless you don't like how it looks. Indeed, they're so similar that the Obsidian doesn't have a dedicated page, and is only listed as a selectable option when ordering the Phantom 4 Pro. You can get more info from the
DJI website
.
Ricoh Releases the Theta V
Ricoh, the owners of Pentax, are no novices when it comes to 360 degree action cameras, and the latest Ricoh Theta is testament to that - at least based on the press release.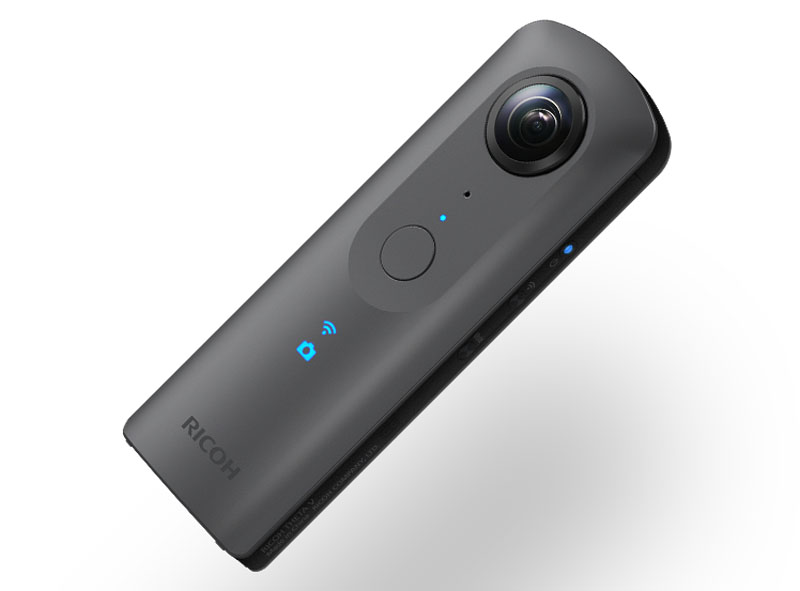 The new camera can record 360 degree video in 4k, with a 4 channel microphone to capture sound from multiple directions and properly play the sounds for what you're viewing in playback. It can also take 14 megapixel 360 degree photos, and has a new sensor and processing chip for higher quality recording.
However, it's not cheap, coming in at $430 for the camera, and they'll have an underwater casing available later this fall for an additional $200. At the same time though, it's not a bad price for what looks like a very capable 360 degree camera. If you're interested in looking into it more, you can check out
Ricoh's product page for it
.
Sony Unveils the RX0
Sony's surprised everyone with the new RX0, a very small camera that's not quite an action camera, but rather something a little more upscale. Offering a 1", 15MP sensor and a 24mm f4 lens, it should have better image quality than your standard action camera. However, with the tiny form factor, waterproof (to 10m), shockproof (from 2m drops), and crushproof (up to 200kg) construction it will be very attractive to people who want to record in extreme environments.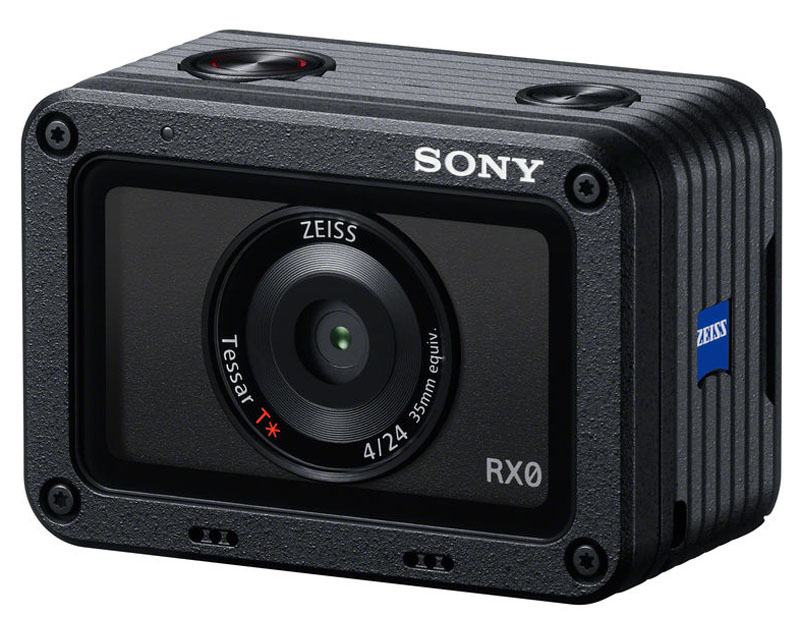 Additionally, it shoots at 16 fps, with shutter speeds up to 1/32000s. It can also record 1080p video at 60 fps, or 4k with an external HDMI connection. Impressively, it even offers focus peaking, S-Log2, and other video features that you really wouldn't expect in a camera this small.
With it's price tag of $700 this camera certainly won't be for everyone, but if it's as good as the specs sound it could be a very nice premium action camera, or a camera that simply lets you shoot scenes where other cameras don't fit or can't handle the environment. Pre-orders are set to open up on
September 5 at B&H
.
Olympus Releases the OM-D E-M10 III
Olympus has built their brand around fantastic mirrorless cameras, and they've released their latest OM-D E-M10 Mark III for pre-order. Surprisingly, it only costs $650, the same as its predecessor. You can check it out at
B&H here
.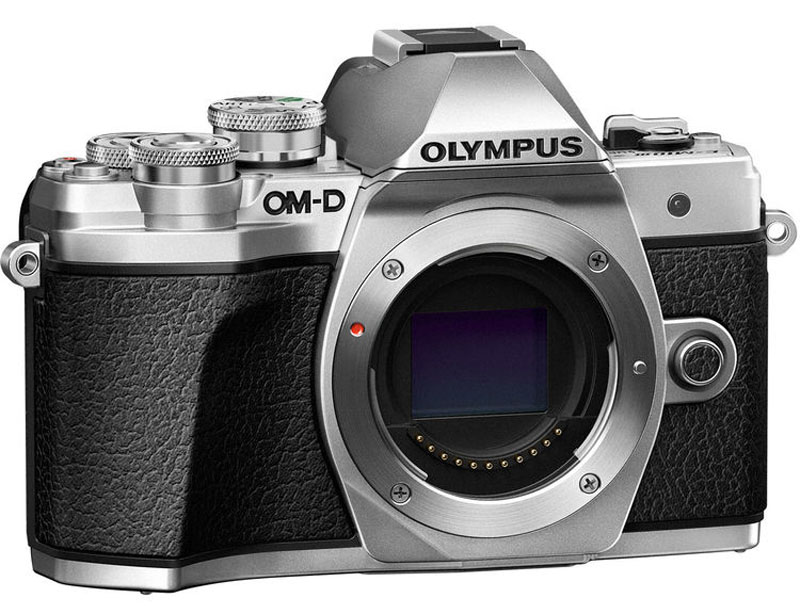 Improvements over the Mark II version include a grip sculpted for better ergonomics, 4k video up to 30 fps, 40 more AF points, 0.1 more fps (I have no idea why they even list that), a new processor, and better EVF magnification. However, this is a mostly incremental improvement, with the sensor staying the same. So if you're getting a new camera it's worth getting over the Mark II, but it might not offer a compelling reason to upgrade for current Mark II owners.
Canon Releases 4 Lenses and M100 Mirrorless Camera
The
four Canon lenses rumoured from last week
have been officially announced, along with the Canon M100 mirrorless APS-C camera. All are now available for pre-order.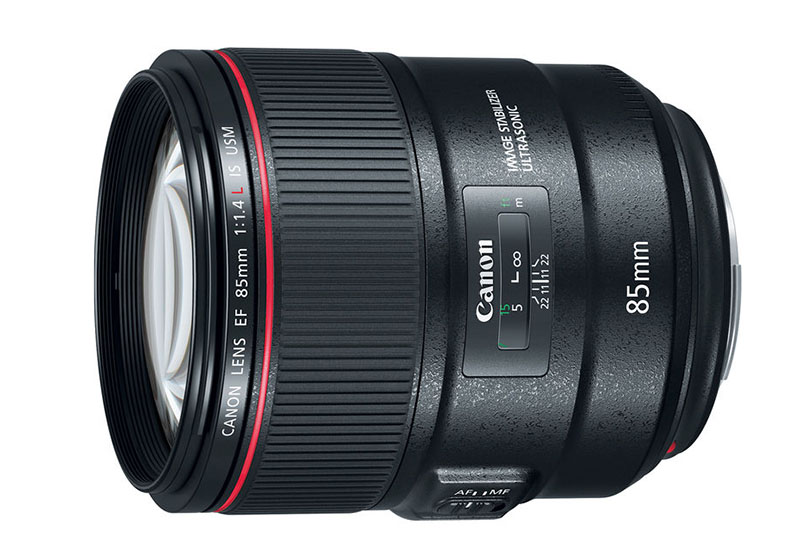 The lenses are a
50mm f2.8 TS-E
,
90mm f2.8 TS-E
,
135m f4 TS-E
, and
85mm f1.4 IS
. All three TS-E lenses offer 1:2 macro capability, making them useful for product photography. Worth noting is that the 50mm only offers 8.5 degrees of tilt, whereas the other two offer 10 degrees. Both the Nikon 45mm PC-E and 85mm PC-E only offer 8.5 degrees as well though, so a big hat's off to Canon for giving the 90mm and 135mm extra tilt range. As for the 85mm f1.4, it's the first 85mm f1.4 from Canon, and the is the first stabilized 85mm f1.4 from anyone. This should be a very attractive lens for portrait photographers if it's good optically.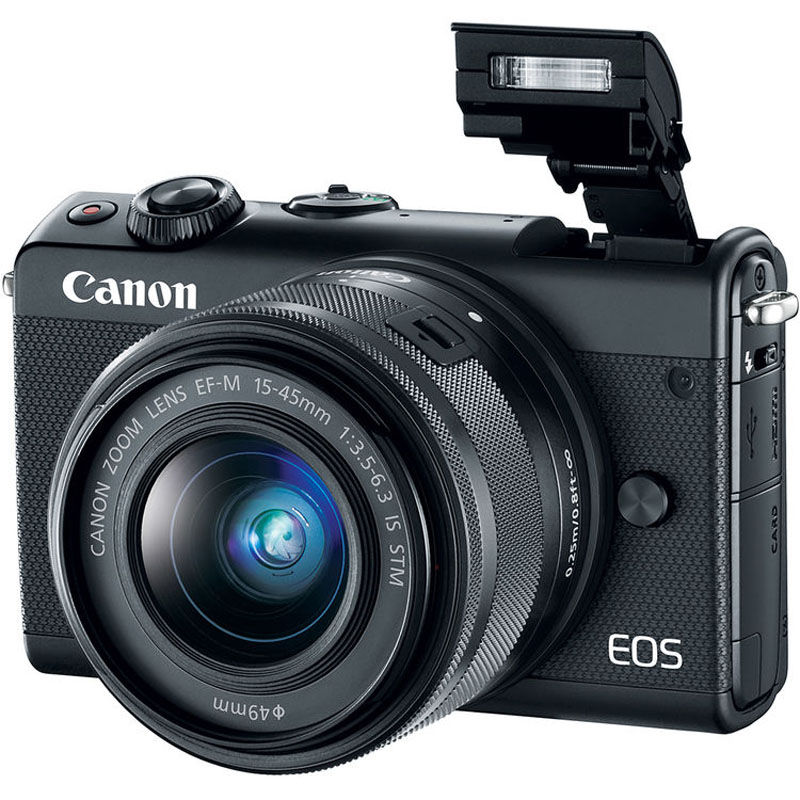 The
M100
is an interesting little camera, offered in either black or silver. With a 24MP sensor that can shoot at 6 fps and offers 14 bit files, it should offer comparable quality to the latest Canon APS-C DSLRs like the Rebel T7i. However, it only records video at 1080p, and has no EVF, merely a rear screen. However, compared to the OM-D E-M10 Mark III which offers those features, it is considerably cheaper - only $600, including a 15-45mm lens. So for someone looking for a small, less expensive camera that's mostly for stills, the M100 could be a good option. The lack of an EVF really is an issue though, hopefully they'll offer a hotshoe EVF extension in the future.
Get the free guide to learning photography faster by signing up to the email list here!
Lauchlan Toal is the creator of UnlockCreativePhotography.com, and a food photographer in Halifax. Outside of food photography, he enjoys most genres, finding fun in any kind of photography challenge.