Gear News Roundup - August 19-26
Here's a quick summary of the latest gear news from the past week.


Nikon D850 Announced
This is the headliner for the week, and for good reason. The Nikon D810 was already one of the most well-rounded DSLR cameras on the market, and yet the new D850 seems to be on a whole new level. I won't get into all the specs, but here's a quick summary of what I think's interesting.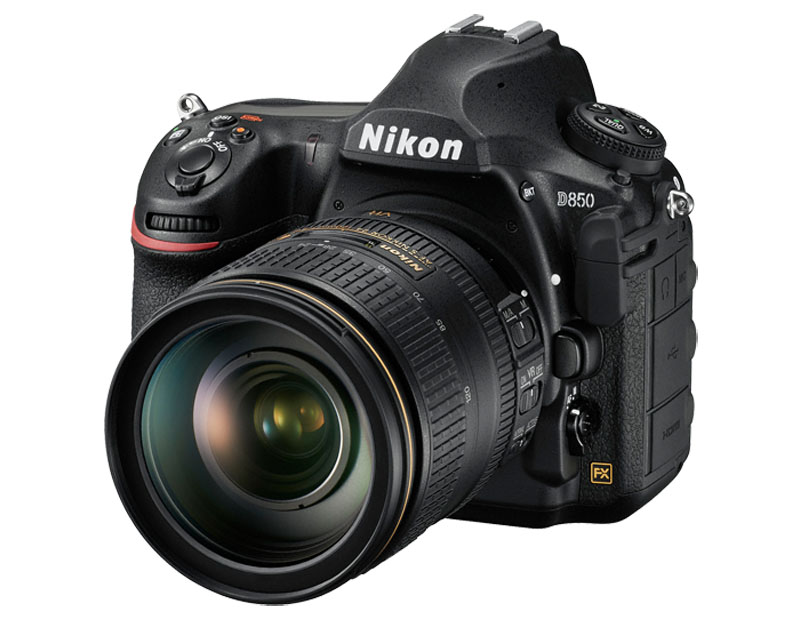 The main stand-out features are the resolution and fps. Nikon's somehow managed to create a 45.7MP camera that shoots at 7 fps, or 9 fps with the battery grip and D5 battery. That's unheard of in a DSLR (barring the Sony A99ii which is kind of a DSLR). For reference, the Canon 5DIV shoots at 7 fps, but with only 30MP, whereas the Canon 5DSR shoots at 50MP, but only 5 fps. So of the traditional DSLR manufacturers, Nikon's managed to balance fps and resolution amazingly well, meaning that the D850 should be very usable in almost any genre of photography. Plus it has the D5 style AF system, which may be the most accurate and quickest phase-detect AF system in any camera today.
The D850 also comes with some impressive video improvements. With a tilting touch screen it's much easier to get unusual compositions, and you can touch to focus. It even has focus peaking in 1080p recording and liveview for stills. But the main upgrade is in the video specs - not only does it offer 4k video, it offers 4k video without a crop factor (or with a crop factor if you prefer). No other Nikon or Canon DSLR can do this, so it's a big step forward for DSLR video.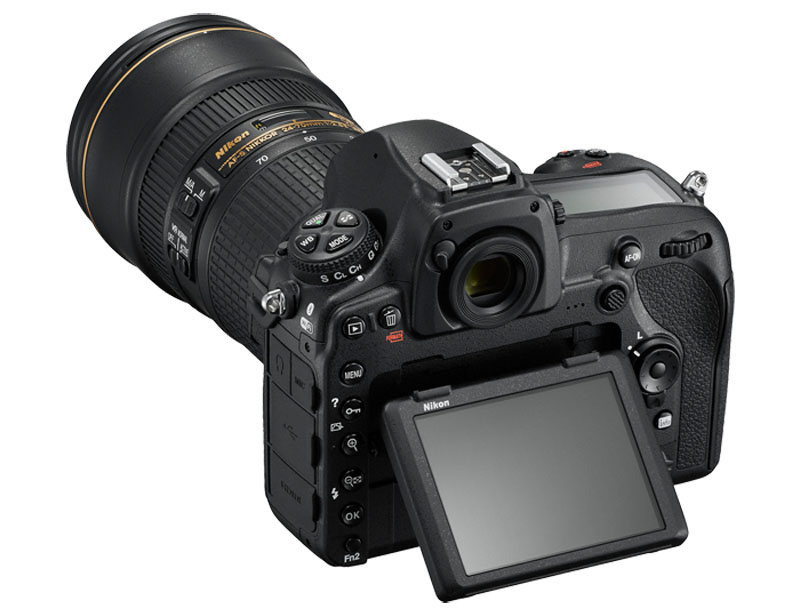 Finally, it comes with a variety of usability improvements, like a larger viewfinder than any other Nikon DSLR, automated focus shifting if your taking photos for a focus stack, silent shooting up with up to 6 fps in liveview, a new AF point selection joystick on the back, 120 fps 1080p video, and a 51 shot buffer in 14 bit lossless raw.
All that, and it's still priced at $3300 USD - the same price the D810 and D800e were when they were released. Pricing in other countries may vary though, especially in countries where the price includes tax. The D850 is expected to start shipping between September 7 and September 10 depending on location.
You can preorder from
B&H
, but as always (and especially with cameras) I'd recommend waiting to see some reviews before laying down the money.
Canon Soon to Release Four New Lenses
While Nikon may be stealing the spotlight with the D850, Canon's about to shore up their lens line-up with some very welcome additions.
Product photographers will rejoice at three new tilt-shift macro lenses, a 135mm f4, 90mm f2.8, and 50mm f2.8. They all offer 1:2 magnification, and the 50mm in particular is a nice update since the current 45mm f2.8 TS-E does not offer macro capabilities, while the Nikon 45mm f2.8 PC-E does. The 135mm f4 TS-E is completely unique offering which will be interesting for both small products and maybe even portraiture.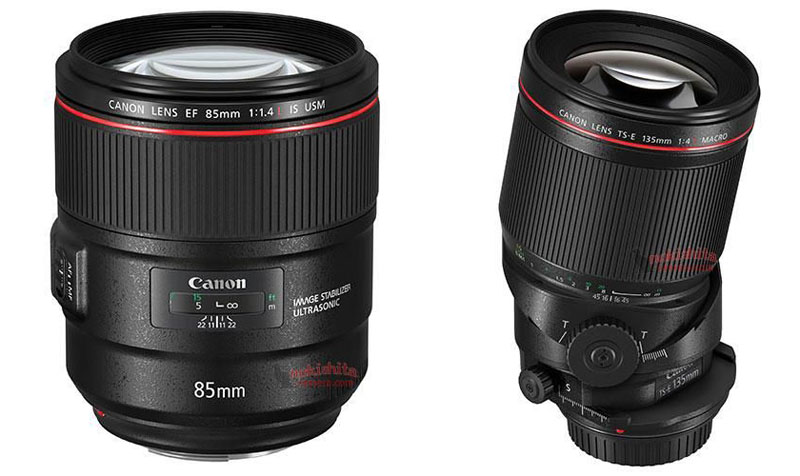 Speaking of portraiture, the fourth lens that Canon's releasing is a 85mm f1.4. At last Canon users will have something in between the 85mm f1.2 and 85mm f1.8 in both price and performance - between the mediocre autofocus and high price of the 85mm f1.2 and the noticeable chromatic aberration of the 85mm f1.8 many Canon users have been wanting a better option for a long time. Of course, competition is steep with the Sigma 85mm f1.4 Art which is one of the best lenses that anyone's ever made - we'll see if the Canon can rival it.
Pricing and release dates are not yet known, but expect that information within the week. Thanks to Nokshita-Camera.com for
publishing the leak with images
.
Pentax K-1 Special Edition Announced
Alright, this isn't super exciting, but it's kind of cool. Pentax has a new version of their full frame Pentax K-1 camera, this time with a silver and black colour scheme reminiscent of the film SLRs of ye olde days. But seriously, it does look pretty cool - they even made the battery grip match it.
Pre-orders are open in the UK for £2,149.00, that includes the batter grip and camera body, along with two batteries (exclusive batteries, apparently. They don't seem to be silver though).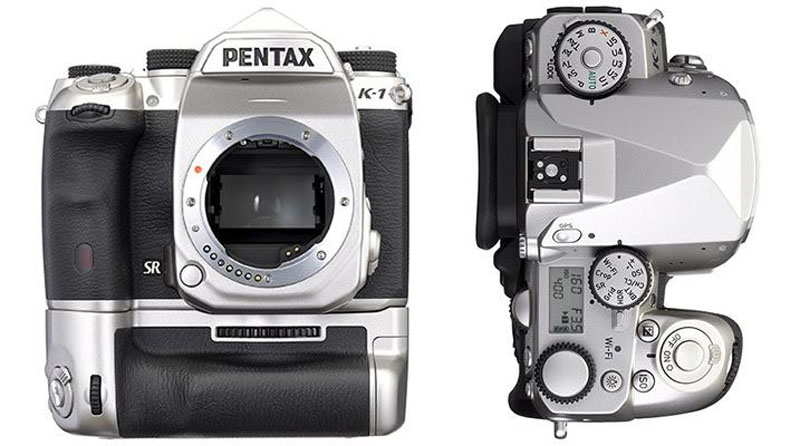 So if you're into the retro aesthetic, this seems like a great option. Pentax has a real winner in the K-1, with astounding image quality and loads of awesome features. If only they had a better lens line-up and better autofocus. Unfortunately, the K-1's image quality will likely be surpassed by the D850, and no one knows when Pentax might release another full frame DSLR. As great as their cameras are it's a hard system to invest in. But this new silver version is cool enough that it might just be worth it for some people.
You can check out the
UK pre-order option at Wex Photographic
.
Macphun Updates Luminar with Aerial Photography Features
If you're into drone photography or other forms of aerial photography, you might appreciate the latest update to Macphun's Luminar software. It's a free upgrade to current owners of Macphun Luminar, or if you don't own the software the you can buy it for the regular price.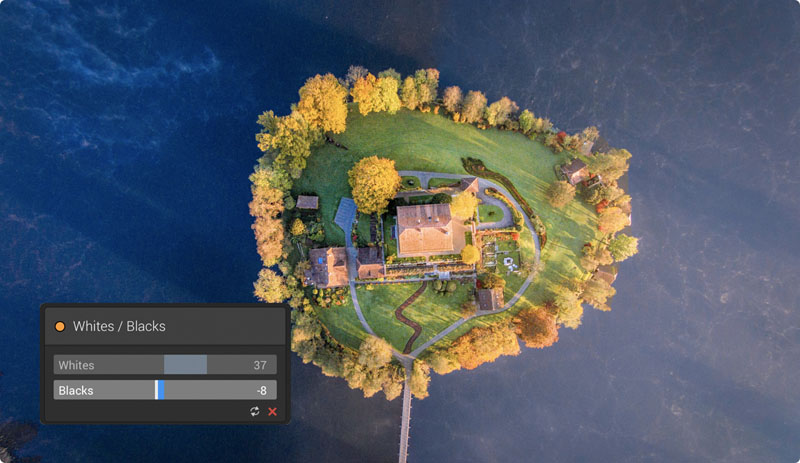 The update adds a new panel layout that's designed to put commonly used tools like the dehaze and clarity filters at your fingertips, it adds a new filter for setting the white and black points of the image, and adds new presets geared towards aerial photography. So not a revolutionary upgrade, but certainly some nice time saving features that are worth checking out.
A big shout-out to PhotoRumors.com, the site where I heard about this first. If you're looking to buy Luminar you can get $10 off by using
PhotoRumor's coupon code here
.
Get the free guide to learning photography faster by signing up to the email list here!
Lauchlan Toal is the creator of UnlockCreativePhotography.com, and a Halifax based food photographer. Outside of food photography, he enjoys most genres, finding fun in any kind of photography challenge.