Gear News Roundup - August 12-19
Here's a quick summary of the latest gear news from the past week.


Godox A1 Released for $70
The Godox A1 smartphone flash and flash trigger that was
mentioned in last week's gear news round-up
has now been released, with a price of $70. Currently it's only compatible with iPhones, with Android models expected to be released in September.
With a 50 meter range from your phone and a battery life sufficient for 700 shots per charge, it seems like a fairly versatile unit. It even has a flash cord jack for if you want to use it to trigger another flash that doesn't have a radio receiver.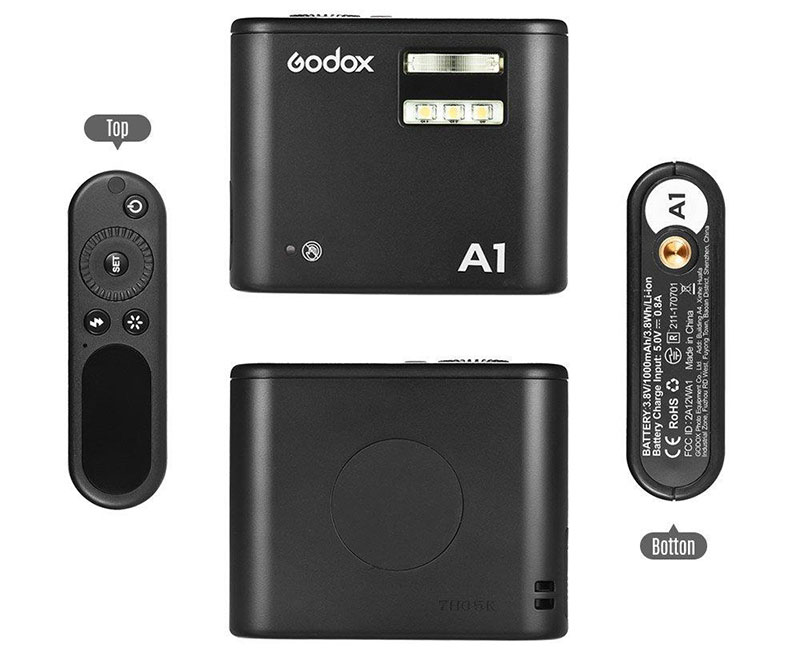 The flash itself is a relatively weak 8W and the output is only adjustable from 1/1 to 1/16, so it won't be replacing your normal speedlights, but it's still a huge advantage over the typical constant lights used with smartphones.
If you want to start using off-camera flash with your cellphone, you can buy the
Godox A1 from Amazon here
.
Biotar 75mm f1.5 Exceeds Kickstarter Goal
The Zeiss Biotar 75mm f1.5 was a popular lens from around the WWII era, and now a team of optical engineers are working to manufacture a lens with similar rendering characteristics, calling their new lens the Oprema Jena Biotar 1.5/75.
One of the key features of this lens is the swirly bokeh it provides, and with the classically styled metal housing it will appeal to fans of vintage lenses. It is a fully manual lens with both manual focusing and an aperture ring, and it will be available in Canon, Nikon, Sony E, Leica M, Fuji X, M42, and Pentax K mounts. You can see a photo of it beside the original Zeiss Biotar below.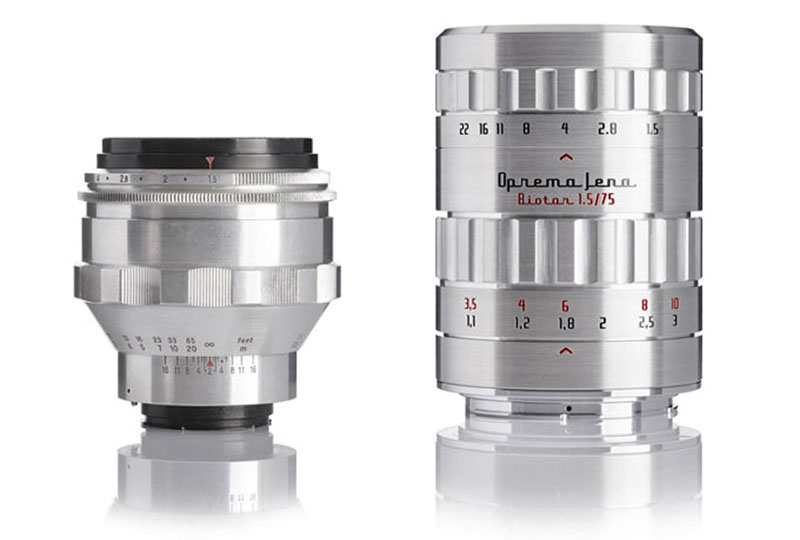 Their Kickstarter has already exceeded its $75,000 goal, with $418,000 raised from 425 backers and 15 days left in the campaign. If you're early you might still get one for $950, but once that tier's full the price will move to $1000 or $1050 unless you opt for a black lens rather than silver. Personally, it seems like a high price for a lens that's likely to be more of an effects lens rather than a primary shooter, and you can get much cheaper lenses that offer swirly bokeh - but perhaps this one will be sharper or offer some other advantage. If it interests you, here's a
link to the Kickstarter
.
Voigtlander Ultron 40mm f2 SL II to Be Updated
Cosina, the owner of Voigtlander, has announced the Voigtlander Ultron 40mm f2 SL II S, the replacement to the non-S version. So far it looks like the Nikon F mount is the only supported mount. A photo of the new design (in two colour schemes) is shown beside the current version below.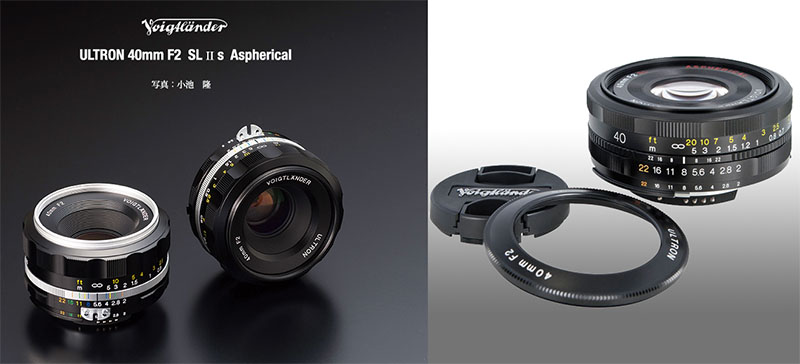 Pricing and availability is not yet announced (
NikonRumors expects a release date of September 7th and a price of $550 or lower
), but we know that it will be a 40mm f2 lens with a 1:4 maximum magnification ratio, a 52mm filter size, a weight of 260 grams, and an AI-S design with CPU for compatibility with Nikon DSLRs as well as older film cameras.
DJI Releases the Phantom 3 SE Drone
At $600, the Phantom 3 SE is $100 more than the Phantom 3, but at least $600 less than the Phantom 4 Advanced. So it's aimed at beginners, but offers some additional features over the Phantom 3 that make it a much more compelling option.
While both the Phantom 3 and the Phantom 3 SE have a 12MP stills camera, the SE is able to shoot 4k video while the non-SE version caps out at 2.7k. It also has a video transmission range that's 5 times as far - offering a 2.5 mile range compared to the non-SE version's 0.5 mile range. The SE also offers an upgraded positioning system that lets it fly stably even without a connection to GPS, and also improves hover accuracy.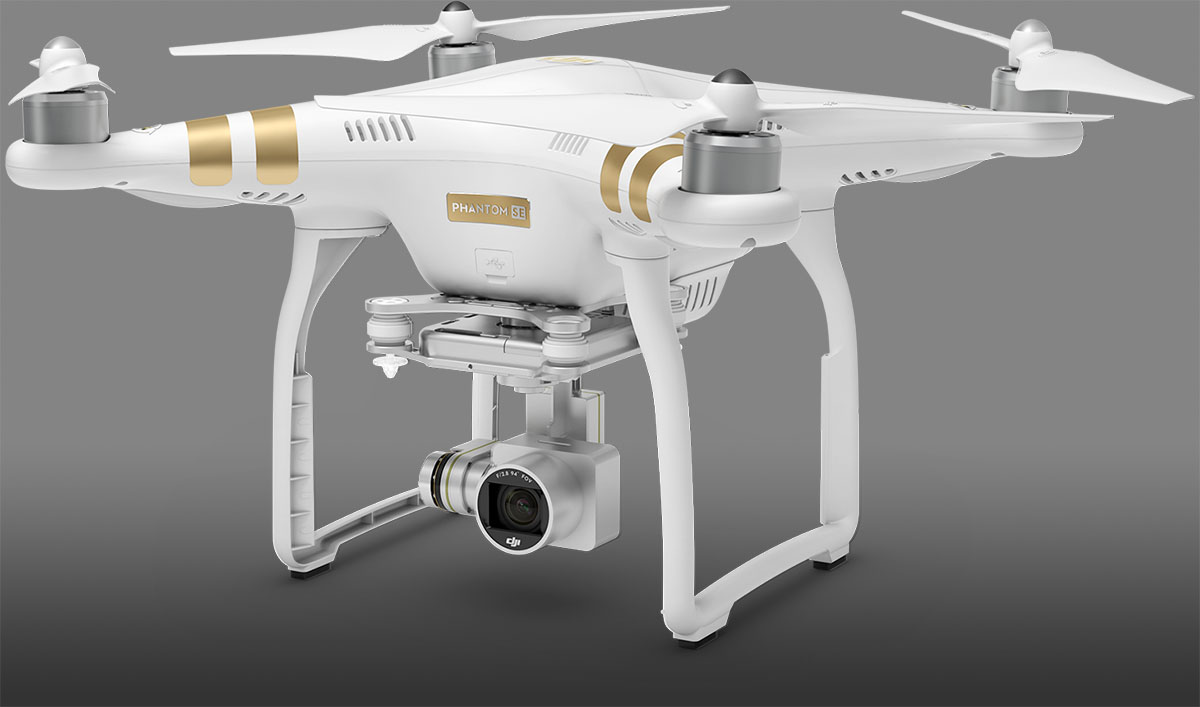 Similarities to the standard Phantom 3 are its 25 minute flight time, 16m/s top speed, camera field of view (94 degrees), and liveview video transmission quality (720p).
Overall it sounds like a very solid update, and worth the extra $100 over the standard Phantom 3. Plus it has fancy gold highlights instead of the red highlights of the Phantom 3, so you can feel extra classy. You can check it out on the
DJI store here
.
Get the free guide to learning photography faster by signing up to the email list here!
Lauchlan Toal is the creator of UnlockCreativePhotography.com, and a Halifax based food photographer. Outside of food photography, he enjoys most genres, finding fun in any kind of photography challenge.