Gear News Roundup - August 5-12
Here's a quick peak at the latest gear news from the past week.


Godox to Release the A1, a Flash and Trigger for Cellphones
Godox is a very popular flash manufacturer, with their models being rebranded under various other names like Flashpoint and Neewer. However, until now they've been targeting the DSLR and mirrorless markets.
The A1 is a flash that's designed to connect to your phone via Bluetooth, and it can also be used to trigger other flashes with its built in radio transmitter.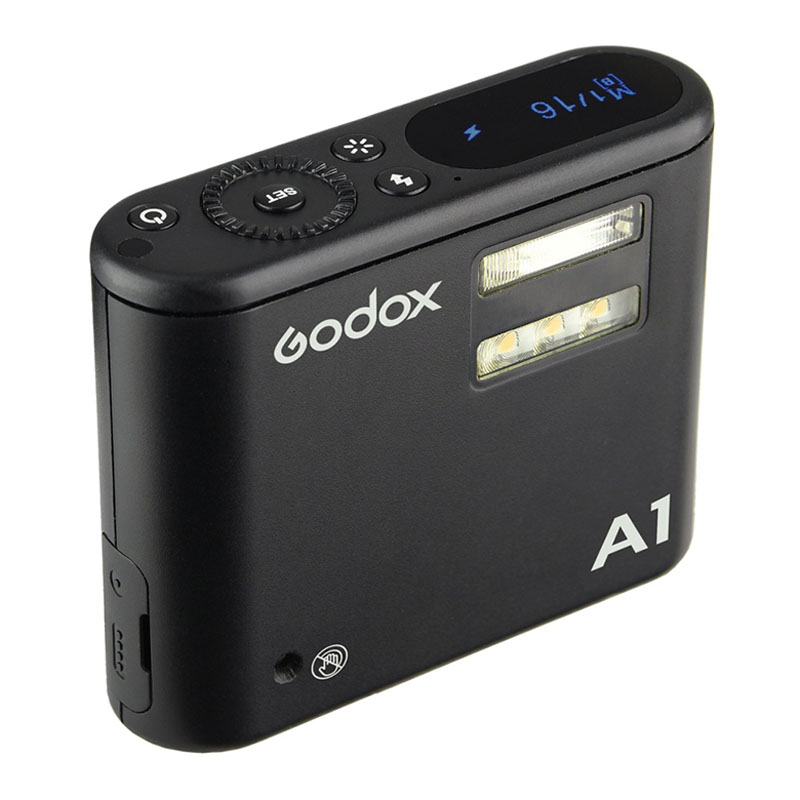 This is a pretty cool device, since as far as I know all other cellphone flash solutions are just constant light sources rather than strobes, which really limits their light output and motion freezing ability. The Godox A1 should allow you to have much more freedom. However, it's a fairly small segment of photographers who actually want to use off camera flash with their cellphone, so it'll be interesting to see what the pricing is and whether Godox sells many units.
The full details are expected tomorrow, so keep an eye out for press releases on the Godox site or the big photography blogs like Petapixel, PhotoRumors, and DPReview.
Edelkrone Announces the SurfaceONE Motorized Platform
Edelkrone is a popular videography accessory company, with a variety of camera motion solutions for video and time-lapse work. Their latest release, the SurfaceONE, is a motorized platform that allows you to do straight or curved panning shots.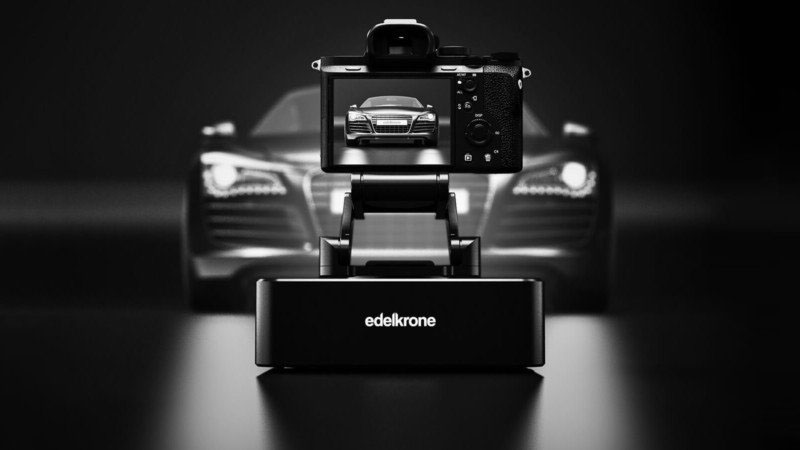 At $690, it's not a cheap piece of kit, but people who shoot a lot of video will have no problem justifying the cost - movement is one of the most important aspects of film, and anything to make movement easier and better is a welcome tool.
The video below does a good job of showing off what can be done:
What really impresses me about the SurfaceONE is how easily it seems to let you take shots where the camera rotates around the subject in an arc. This would be ideal for turntable type shots of larger objects, and gives a really cool effect.
You can learn more and buy it on the
Edelkrone website
, but I'd probably check for some reviews first to make sure there aren't any weird issues.
Corel Releases PaintShop Pro 2018
For those who want an alternative to Adobe Photoshop, Corel's released their newest update to PaintShop, PaintShop Pro 2018. Promising speed improvements over its predecessor, a new UI, and some new features, it sounds like it's a solid update to the program.
For an extra $20, you can buy PaintShop Pro 2018 Ultimate, which comes with Painter Essentials 5, Perfectly Clear 3, and AfterShot 3, allowing it to better compete with both Photoshop and Lightroom.
While it may not have all the features of Photoshop and Lightroom, it comes in at a much lower price of $80 for the normal version and $100 for the ultimate version (and those are Canadian prices I believe) - so even the ultimate version costs less than a year long Adobe CC Photographers bundle, and you can use the software for life rather than having to renew a subscription yearly.
So for photographers on a budget, this could be a great option. Check out their 30 day free trial and see if it's for you on the
PaintShop Pro website
.
More Nikon D850 Specs Leaked, Expect Official Announcement in Under a Month
It's not released yet, but new info continues to stream in about the D850 thanks to some leaked presentation slides that
NikonRumors obtained
.
The main takeaways are that we now know that the D850 does have a 45.75 megapixel sensor, a native ISO range of 64-25600, a center AF point that operates down to -4EV while other points operate down to -3EV, a 51 shot buffer in 14 bit raw, a 2.36 million dot touch screen, a new medium raw option, a 0.75x magnification viewfinder which is better than any other Nikon DSLR, a new automated focus stacking mode, a new spot area AF for more precise selections of where to focus, a square crop mode, and improved quiet shooting options.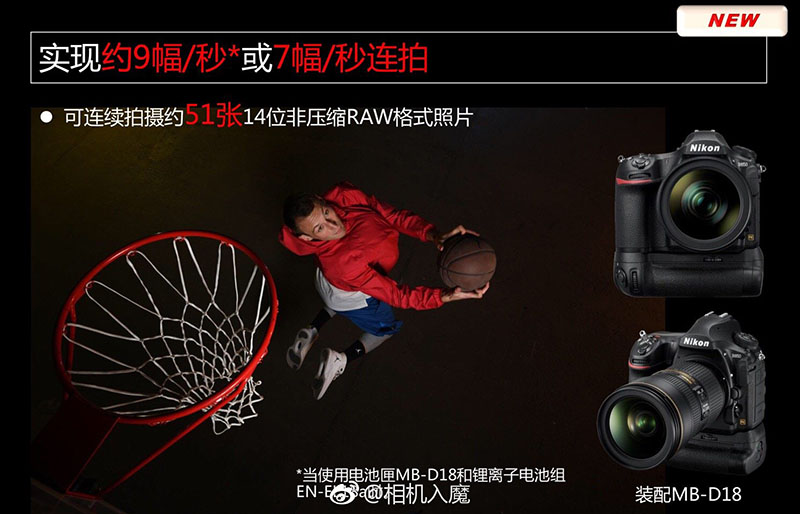 But perhaps most interestingly, the camera will offer 9 fps when used with a battery grip and EN-EL18a battery, or 7 fps without the EN-EL18a grip. Both are more than I'd expect - the Canon 5DIV has 7 fps at 30 megapixels, so it's pretty impress that Nikon can match or exceed that fps even with 50% more megapixels.
Other specs are as expected from previous leaks - 153 point AF system (55 selectable), new metering sensor, articulating screen, 4k video recording and 8k time-lapse functions, and back-lit buttons.
All things considered, it sounds like Nikon's going all out with the D850, and it should be a very impressive camera. Expect to see the official announcement in under a month, Nikon has lots of big events planned near the end of August and beginning of September.
Get the free guide to learning photography faster by signing up to the email list here!
Lauchlan Toal is the creator of UnlockCreativePhotography.com, and a Halifax based food photographer. Outside of food photography, he enjoys most genres, finding fun in any kind of photography challenge.